Welcome on our website.
My name is Eva Beatrix Szabo and this is our story.
I have earned my first qualifications from the Institute of Certified Bookkeepers in 2010. I have started as a sole trader, known as Eva Bookkeeping and as the business grew we have founded the EVLA LTD in 2011 with my husband. We started our business from our living room of our home, after the birth of our daughter, as I needed work in a home office next to my newborn baby. My husband built the website while I was dealing with all the new and old clients and wrote all the articles myself. Our aim was to get about 20-30 clients and have the same monthly income as my employed salary was before I went on Maternity leave.
In the last 9 years our business grew (with our daughter) far more than we could ever have imagined. Although now we have more than 1,500 companies and 4,500 individuals in our client base, I still want to keep direct contact with all our clients, answering all their enquiries which means an average of 100 emails on a daily basis.
Of course it couldn't have been done without the support of our great team. Now I have 10 amazing people next to me, whom I am very-very proud of. They all work with the same concept in mind, to help and support our clients as much as we can.
The EVLA LTD is part of a group under the same Management and ownership. Our other company is a company formation agent registered at the Companies House. The main reason for dividing our activities were the different regulations we have to comply with. The Evlacorp LTD is registered under the HMRC itself for the Money Laundering Regulations. It is also a member of the Association of Company Formation Agents and part of the UK Investment Support Directory as we have helped many overseas businesses to come and expand in the United Kingdom. We also have foreign companies on our client base who have UK Tax Affairs (VAT or PAYE).
We have developed our own CRM system with lots of reminders, alerts and regular communication to our clients. With these semi-automated reminders we (and our clients) never miss a deadline.
We have seen a lot of different situations which helped us to earn a great experience through the years. I will never state that "we know it all", because we are learning day by day. But one thing is sure, we have learnt how to find special regulations, exceptional situations really quickly and how to think "outside the box" if needed. We built a great connection with HMRC and Companies House and they always come to our aid should we need it.
We know that when you need your Accountant, you need them quickly. So we always have someone to answer your calls, except 2 days in a year. Every year we take the whole team and their family to an annual trip to celebrate our achievements and plan the future together. We have been in Paris (twice), La Palma, London, Nice so far.
We are also proud to support the community around us, regularly donating to causes close to our heart to build a better future for our daughter and all children.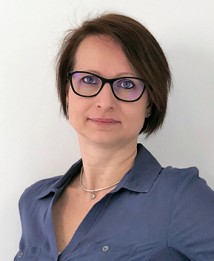 Eva Szabo
Owner / Director / Accountant
email: info@evlateam.co.uk
Phone: 01342 555 342
Being an Accountant is more than a job for me. This is my passion and my hobby too. I love the challenges that come with every new client. I am responsible for the services we provide.
skype: szabo.eva.beatrix
Laszlo Tudlik
Owner / Director
email: laszlo.tudlik@evlateam.com
Phone: 01342 555 342
I am the "man behind the scenes" who makes sure our company and offices run smoothly. I am also a marketing professional responsible for our advertising campaigns and business success.
WE ARE Award Winners at
We are extremely proud to be awarded as the Best SME Accounting and Business Formation Consultancy by the SME News at the Finance Awards 2019. We have also won at the Innovation & Excellence Award in 2020. This gives us the confidence to keep going and provide better and better services to our clients.