Our Services
We offer a broad range of services for sole traders and limited companies
Highly qualified
Accounting
Preparing the End-of-Year Accounts to both Companies House and HMRC is the biggest task for every company. We can make this smooth and prompt for you and with our ongoing reminding system, you will never miss a deadline.
Quick & Easy
Company Formation
Although this process does not need an Accountant, we found it useful to help our clients from the very first steps to make sure their company is set up in the correct way.

Always accurate
Tax Return
As the registered Tax Agent of the HMRC we can prepare and submit any kind of Tax Returns such as Self-assessment, Partnership, Corporation Tax. With thousands of returns already filed, we have a great experience and wide knowledge to support your business.
Professional
Bookkeeping
Licenced by the Institute of Certified Bookkeepers we have both the knowledge and the experience to keep your books up-to-date, so you can concentrate on your business success and prosperity.
Really helpful
Consultancy
We understand that you want to understand what is going on with your business tax affairs. This is the reason we give unlimited consultancy to all our clients to make sure they make the best financial decision in every situation.

Reliable
Payroll
Having Employees is a great responsibility to every business, but we can help with your Payroll duties, HMRC reporting and Auto-enrollment, even if you are the sole Employee of your own company.
Quick Company Formation. Get Started Now!
The formation fees start from £24. For more information visit our website: Easy-Corp.com
Who we are.. and What we do ...
Specialists in Business Advice and Taxation
It is a popular misconception to believe that accountants are only needed by people who are in business.
In today's environment where financial legislation is subject to change on a regular basis, an accountant can prove invaluable.
This applies whether you operate a business or indeed are a member of the general public.
EVLA Ltd is a family run business which aims to take the stress out of your accounting needs whilst keeping it affordable.
We have seen a lot of different situations which helped us to earn a great experience through the years. I will never state that "we know it all", because we are learning day by day. But one thing is sure, we have learnt how to find special regulations, exceptional situations really quickly and how to think "outside the box" if needed. We built a great connection with HMRC and Companies House and they always come to our aid should we need it.
Star
Review on TrustPilot
Over
years of experience
More than
submitted tax returns
It's Tax Time. Don't miss out!
Self-Assessment Tax Return
Tax Returns can be filed between 6 April and 31 January. Yet most people leave it to the last minute. We offer a great Early Bird discount if you order it ASAP, so why don't you act now to save money and have the peace of mind that it is done until next year.
Unknown area? How to get started?
Start a new Business?
We help new businesses to launch on a weekly basis, may they be sole traders or Limited Companies. Knowing that those first consultations are vital to every businessman, we can help you with all your questions and those things you will forget to ask but also important to know.
The most important things before you leave the UK
Leaving the UK?
Life can be unpredictable and leaving a country is far from stress-free. The last thing you can think about is settling your tax affairs with HMRC. Although you may be entitled to a Tax Refund or have certain obligations to close your business properly. We can help you through this.
Find out the latest news
News / Information
Our benefits
Why do customers choose us?
Quick response and solution
We know that if you ask your Accountant, it must be important and you need a quick and clear answer. We always do our best to answer promptly to every enquiry.
Everything is clear
We know that you are not an Accountant (otherwise you would not need us) but you still want to know and understand your business tax affairs, so you can make the best decisions and pay the least tax possible. Our aim is to help you understand this side of your business too.
Everyone is equally important
All clients are equally important to us and we represent them to the best of our knowledge.
Reassuring experience
With over 11 years experience and thousands of clients we have seen a lot. We have met with many special cases, international situations and we become experts of finding quick solutions for every new situation. We will never say that we know everything. But we do know how to quickly find the answers for your special needs.
Our memberships and qualifications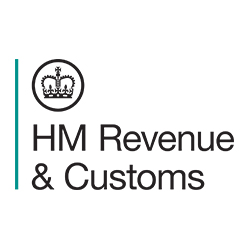 Let's start working together
We believe that a good Accountant is an asset in every business. You can also benefit from our knowledge and experience but still feel the direct and friendly approach from a family run business.